2022, memorable highlights
February
The delivery of a dog food commercial for disruptor brand Edgard Cooper  in multiple languages and formats. We are thrilled that the figures around brand awareness spiked so strongly following the spots.
May
Best Educational Film at the Learning on Screen Awards with "Language of Protest" for The Open University.

"Language of Protest" for The Open University


June
On location in Egypt – a bespoke shoot of maths films for Egyptian and USA audiences for Discovery Education.
July
A bronze award for Best Educational Film at the EVCOM Clarion Awards for "Behind the Facade" on behalf of our pioneering client Vivalda.
October
A series of criminology documentaries taking a fresh look at what causes harm and the decolonisation of the university and criminology itself.

The Open University academics on the Criminology block intros shoot

November
The delivery of a series of films for the next generation of plumbers and electricians for The Open University and their client the Department of Education and Skills to reach 16-25 year olds.
December
3 films on intergenerational family anxiety. Never shying away from the issues, we filmed powerful, unflinching dramas for a psychology module to end the year on.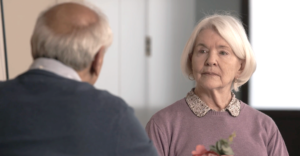 Susan Nicholls playing the role of Dina in the 'No Longer Happily Ever After' film
Two awards, multi language tv ads and a host of smart content telling important stories and helping people learn across the world.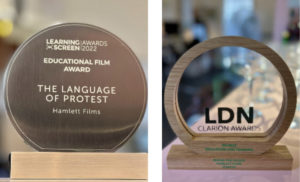 Hamlett Films wishes a happy and prosperous New Year to our clients and freelance team.
We look forward to making more groundbreaking educational content together in 2023.