Hamlett Films Turns to Advertising
Whether you're a professor of linguistics looking to convey complex ideas to undergraduates or a pet food producer seeking to explain your game-changing healthy products to discerning pet owners – each one of these these requires the engaging, effective transfer of knowledge through film. Here is where Hamlett Films can draw on their significant expertise of educating and connecting with specialist audiences.
And that's exactly what we did for Edgard and Cooper. Hamlett Films is no stranger to challenger brands who are disruptors for the good, operating as ethical brands in the marketplace.
The marketing department had a short deadline to prepare and make a number of different length advertising slots which had been pre-purchased. We filled the agency role and the team loved writing the creative which works across TV transmissions. In addition slots on different social media platforms will keep brand awareness bubbling in the minds of discerning pet owners.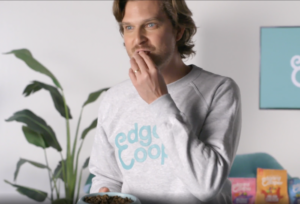 Filming in five languages, studio filming proved a howling success with both human and canine talent giving strong performances throughout a busy filming schedule.
"Edgard and Cooper's sustainable and ethically excellent products for pets tie in well with HF's core beliefs and so the project was a particular joy to film," notes HF CEO Sian Hamlett, "and fun too."