Conor Connolly is one of the core members of our team of brilliant freelancers.
What brought you to film making and Hamlett Films?
I was introduced to Sian by another DOP who directs food programmes across prime time – personal recommendations are always the best way.
What has been your biggest success and challenge so far as a director of photography?
I'm proudest of the Cinematic Orchestra video – it's the last thing I shot on 35mm. It shouldn't have worked. A friend of mine turned it down because he felt it wouldn't work. What swung it is that the guy directing it is an animator. He listened to the song and wrote a little story around it. And the composer chose the director because he said that was exactly the story he was thinking about when he wrote the music. The location was one of the most amazing locations I have ever seen. There were also two amazing actors and they pulled off a little miracle. D&AD awards nominated me for the global yellow pencil award. (It's the second film down on my website: http://www.conorconnolly.com/)
What is the difference between a director of photography and a cameraman?
A d.o.p. is someone who works with a team. E.g. with a production designer, costume designer, make-up, locations people – you collaborate with them to arrive at a picture. You have to have a generator on set and be working with a big crew. That doesn't apply to documentaries and that is largely what Hamlett Films make.
How do you see the company changing in 2 years and how do you see yourself and the team creating that change?
Hamlett is in a unique position because of their impressive years of experience crafting films for distance learning. The Discovery shoot at the moment is a great example where the client was in Cairo and the filming went off seamlessly in London. The client is streamed the live footage on a monitor wherever they are in the world. If the client wants, or circumstances demand, then I can be the only person on set.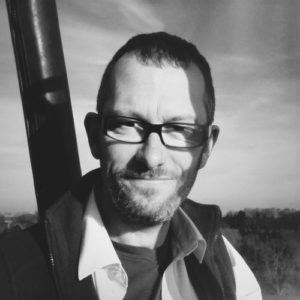 What are the key elements for great video content these days?
In the end it's the person across the camera. That's across food, photography, cars, education. It doesn't matter what the subject is, it's only as good as the person. Sian has been doing interviews for years, so she has done thousands. They are quite political situations. You want to put the person at ease. But you want to get what you need. There is a trust issue here and it's learning to get people's trust quickly. Relax plus trust in a very short time. The shoots we're on mean we're in the thick of it very suddenly. Sian is excellent at earning that trust in a very short space of time. That mutual respect between interviewer and interviewee facilitates getting the person across the camera comfortable to release their full potential.
What other figures in the industry do you tend to look up to?
Sean Bobbitt is a Canadian d.o.p. Who started as a news cameraman and came from documentaries and has done a lot of work with Steve Mcqueen the filmmaker (Hunger, Judas and the Black Messiah, and The Courier). Barry Ackroyd cut his teeth in World in Action for Granada in 70s and now is best known for doing the Bourne films – it's very documentary based.
Give us three word that would describe you the best.
Quick, flexible, intuitive.
What are you looking forward to?
I want to make the time count now I am 55 . I want to make the last 2 decades the best workwise. That's what I'm looking forward to. Otto Heller shot 120 films before he filmed The Italian Job, The Ipcress File and Get Carter in his 70s – he's my hero!