Paul Webster is the Subject Advisor for Pearson's qualifications in Drama and Performing Arts. He provides support and guidance to teachers delivering the qualifications (which include GCSE, A level and BTEC Performing Arts). He is a published author of four books for students taking performing arts qualifications. Paul was a drama and performing arts teacher for eight years in schools and colleges, running successful departments, before joining Pearson to develop the BTEC Performing Arts suite of qualifications in 2008.
What brought you to film making and Hamlett Films?
Charles found me! I work for an exam board and Charles called to ask if I would consider becoming the educational consultant on BBC Bitesize Drama GCSE films. Although I've never done anything like this before, I jumped at the opportunity and have no regrets about doing so! I love the whole process, especially the working relationships I developed with the Hamlett Films team – we collaborated on everything, from the pitch to the editing. I was even invited to attend the pitch to win the job! I really felt like I had a central, integral role in the team.
What does an educational consultant do?
I provided subject knowledge that will inform the focus and the content of the films. I used to be a drama teacher, I have worked professionally in the industry and my current role is to provide support to drama teachers – all this experience helped me in the role as Educational Consultant.
What has been your biggest success and challenge so far as an educational consultant?
For the BBC Bitesize films, we approached one of the most famous theatres in the UK, the Royal Court. We wanted not only to cover the subject content for GCSE Drama but also to introduce the viewers to new writers and up and coming theatremakers. We took so many risks – trying to capture the essence of live theatre on film is really difficult – but the Hamlett Films team didn't seem fazed and embraced the challenge! And I think that their determination paid off in the content of the films – we've had nothing but positive feedback.
How do you see yourself in 2 years and how do you see yourself creating that change?
I have dedicated my whole career to drama education and am always looking for opportunities to develop my understanding, to explore new avenues of thought and practice. Since I became involved with Hamlett Films, I was offered consultancy work with the BBC; I have continued in my own practice as a theatremaker (writing plays) and I am in the process of applying to study a PhD in theatre from an educational perspective.
What are the key elements for great educational video content these days?
I saw these films as an opportunity to introduce students and teachers to plays and theatremakers they may not be aware of. We worked closely with the Royal Court theatre, who focus on new writing and offering opportunities to emerging (up and coming) theatremakers. It was a great platform to showcase what is happening in contemporary theatre, to make the work relatable to the audience of young people, to provide a truly representative set of films.
What other figure in the industry do you tend to look up to?
I am drawn to innovators – those that take risks and don't repeat the past. I have thoroughly enjoyed the work of Arinze Kene, Bryony Kimmings, Tim Crouch, Forced Entertainment. They push boundaries of what the live theatrical experience is, exploring the relationship between the audience and the performers, setting provocations and asking questions.
Give us a few sentences that would describe you the best.
I love collaborating, creating and developing relationships to achieve work that wouldn't be possible if working alone. I thrive on the strength and energy in others. Therefore my one word could be – a sponge?! But a creative sponge, soaking up the best that life has to offer!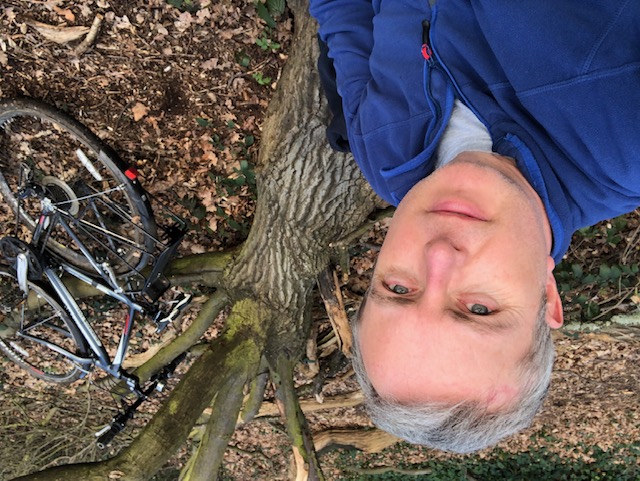 If you had known you would become a educational specialist quite early on, what would you have told your 18 years-old self?
At 18, I was the first of my family to go to university. I knew I wanted to have a career in the performing arts industry but I never have imagined I would have had this opportunity 30 years later! I would love to tell my 18 year old self to let go of the insecurities. I've suffered a lot with imposter syndrome and self doubt – I would love to give my 18 year old self a hug and tell him to have a bit more trust and belief in himself.